SOCIAL LISTENING FINDINGS
Our social listening research seeks to uncover the ongoing COVID-19 conversations taking place online across the nation in order to identify the areas of greatest need and hone in on shifting social trends.
In addition to our weekly briefs, supplemental social listening insights are updated weekly below, adding further depth to findings discussed in the brief as well as highlighting additional areas of interest.
Thought leaders around the world have begun predicting the changes we can expect post-pandemic. COVID-19 has unquestionably caused significant adjustments in our day-to-day lives, and will have a lasting effect on nearly every industry. 
To better understand the zeitgeist (i.e. the defining spirit or mood of a particular period of history as shown by the ideas and beliefs of the time) around behavioral and attitudinal changes post-coronavirus, we tapped into Q - a human and AI-powered intelligence platform by Sparks & Honey. The top Element of Culture which emerged was Unapologetic.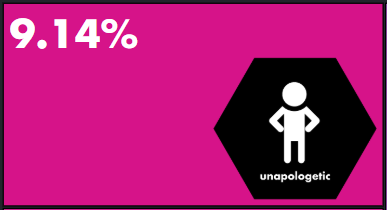 Element of Culture: Unapologetic
A silver lining of the pandemic has been empowering people to make choices for the future without the worry of judgment. Decisions on how we eat, how we shop, the events we attend, and the conditions in which we work are only a handful of the changes many Americans have decided to make once the nation is free of the pandemic. 
A common theme? Perspective. 
The word perspective appeared in 18% of all posts, and touched upon a variety of focus areas. Many posts referred to a change in perspective on daily life in general and noted a shift in personal priorities. 
Here are a few of the top themes emerging in online discussions:
When exploring social media conversations in the Talkwalker social listening platform, thought pieces on post-covid changes emerged across a multitude of sources and authors - from academic research articles to personal blogs, and from social media influencers to the occasional Reddit user. Over the past 30 days alone, nearly 30K posts have surfaced which touch upon planned personal changes. 
Here are a few of the top themes emerging in online discussions:
A greater appreciation of life and living

Never taking family or friends for granted

Avoiding large crowds

Increased support of smaller businesses

The importance of helping/being kind to others

Ditching open office spaces

Rethinking travel methods

Increased participation in environmental efforts 
The importance of saving

Not settling for "okay" company

Greater recognition of essential workers 

Rethinking work commutes

A potential change in careers

Washing hands more frequently

A change in role models

Less hand holding and hand shaking
Change is personal, and thus is different for every individual. But, change post-pandemic is certain.
The Rise of #ReOpenAmerica
At the start of April, social media users began using a new hashtag - #ReOpenAmerica. Throughout the month, the #ReOpenAmerica hashtag gained significant online traction, with over 250K uses and more than 2M engagements since April 1, 2020. The initial surge in usage began on April 10th after FOX News host, Laura Ingraham used the hashtag in a popular tweet.

While mentions began in those states with high populations (incl. California, Texas, Florida, New York), usage quickly spread across the United States (as seen in the graphic below).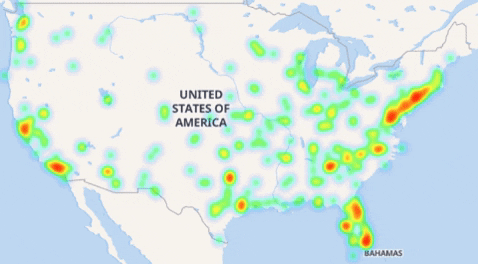 However, social media users continued to enforce the Stay Home message as well. Over 3.8M uses of the #StayHome hashtag appeared online since the start of April, and continued to dominate the social media landscape into May. Despite #ReOpenAmerica's strong growth, #StayHome remained one of the nation's top hashtags, with over 15x more mentions since the start of April.