SOCIAL LISTENING FINDINGS
Our social listening research seeks to uncover the ongoing COVID-19 conversations taking place online across the nation in order to identify the areas of greatest need and hone in on shifting social trends.
In addition to our weekly briefs, supplemental social listening insights are updated weekly below, adding further depth to findings discussed in the brief as well as highlighting additional areas of interest.
In last week's Key Findings, gratitude was the most commonly felt emotion among survey respondents. While authors expressed gratitude for a vast number of reasons, the health and well-being of family, friends and loved ones topped the list. 
Those who were personally touched by the virus, whether it affected themselves, a family member, or a friend, were particularly grateful in the case of a full recovery, and thanked healthcare workers for their strength and tremendous efforts on the frontline.  
The ability to quarantine without struggling was another major focus area, though 'struggling' was different for each individual. Those users who were able to work remotely were thankful for still having an income. Other users were thankful for not having to financially struggle to afford food or housing and for having access to basic needs and supplies. Another key area emphasized by users was the importance of having a flexible space in which to quarantine, with backyards and art supplies being especially important for their mental health. 
Demographically, feelings of hope and gratitude were more prominent in younger generations, with 49% of mentions stemming from those ages 25-34, and 36% from those ages 18-24. Females were also slightly more thankful than males in online discussions.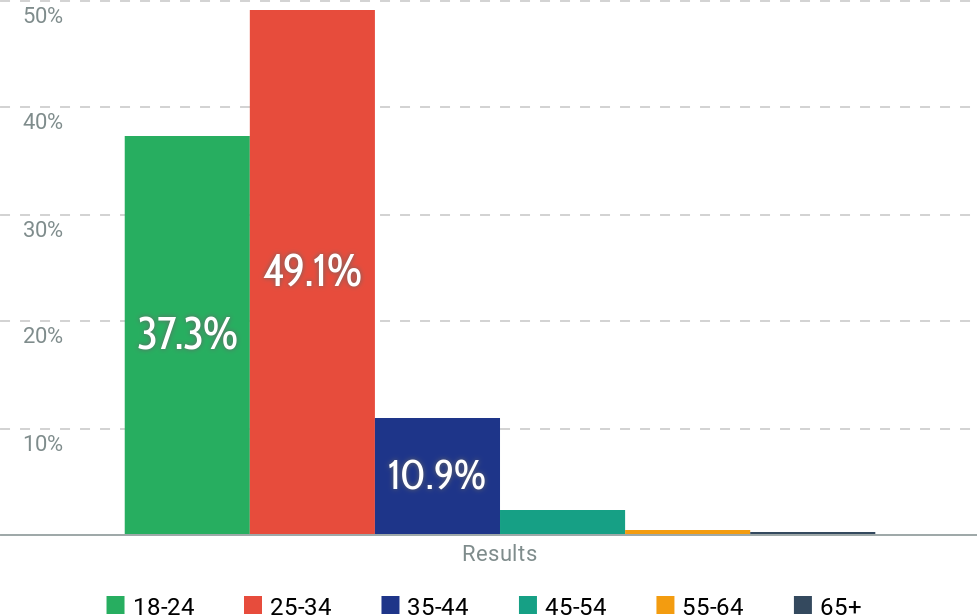 Social Media User Age and Gender
When parsing the conversation by geography, the greatest number of positive expressions emerged from those states hit the hardest by COVID-19. In the graphic below, conversation levels are represented by the size of the bubble, while the number of reported cases is represented by the blue color scale. While the population plays a role in some of these states (e.g. California, Texas), states such as New York, Washington, and Massachusetts experienced greater levels of conversation than perhaps expected.
Social Media User Geographic Distribution x Positive Feeling Expressions
Graphic powered by Tableau
The Powerful Voice of the Most Vulnerable
Americans who have a higher risk for severe illness from COVID-19 due to serious underlying medical conditions are turning to social media to make the plea for us all to #StayHome. 
Over the past 30 days, more than 9,500 individual people shared their high-risk factors in relation to COVID-19 online. These posts most frequently appeared on forums such as Reddit and City-Data, and within relevant sub-threads, including the virus's effect on specific U.S. cities and the virus's effect on personal retirement funds. While 9,500 people's words online may feel like a drop in the ocean, the potential reach of these posts was a whopping 3.9 trillion.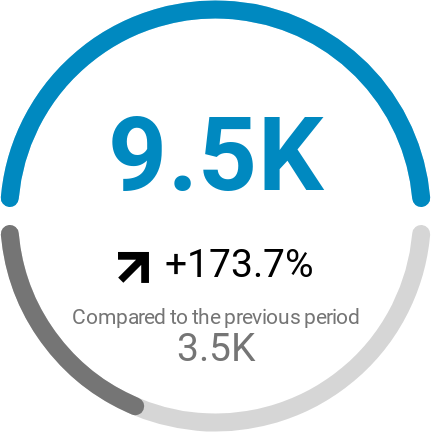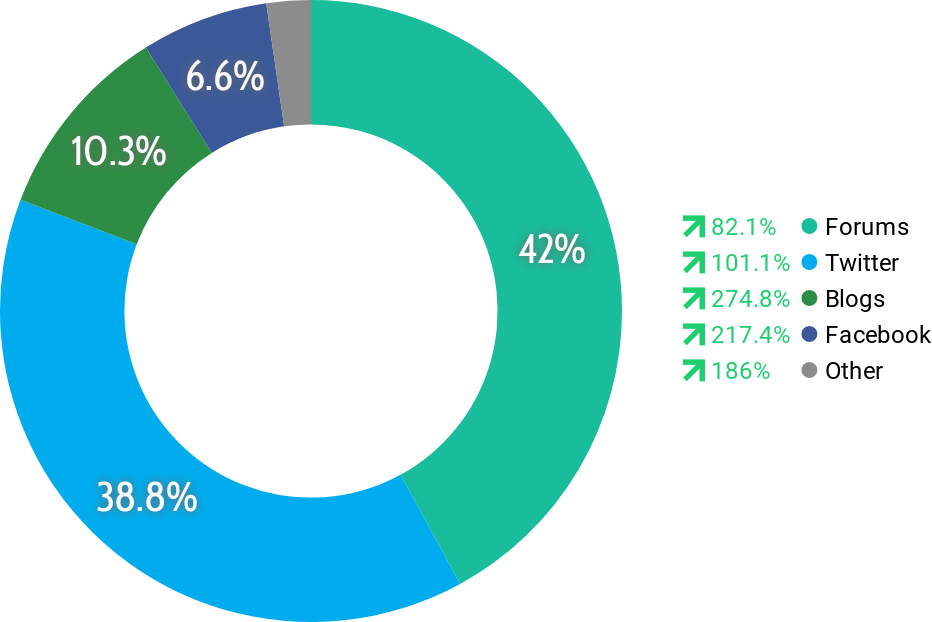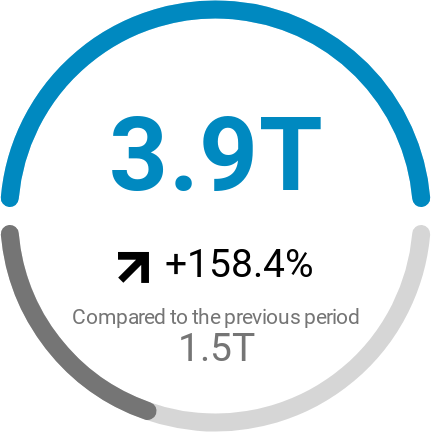 Individual Social Media Authors, Share of Media Type, Potential Social Media Reach
Graphic powered by Talkwalker
In addition to having significant reach, many of these posts were also highly engaging. Take retired NFL player, Stephen White's Twitter post for example. In less than 12 hours, his post had over 91,000 engagements. 
When posting, many users noted their fear of contracting the virus, their worries around access to testing, and their hope for us all to come together as a nation to flatten the curve. The most frequently used hashtags reinforced their pleas to remain at home, as seen with the popularity of #StayHome, #FlattenTheCurve, and others.
Graphic powered by Talkwalker